Advantages of adding a governmental 401(a) plan
A defined contribution 401(a) plan is a tax qualified retirement plan which can allow governmental employers and employees to contribute to the plan. There are several situations which can make a 401(a) plan attractive to governmental employers such as: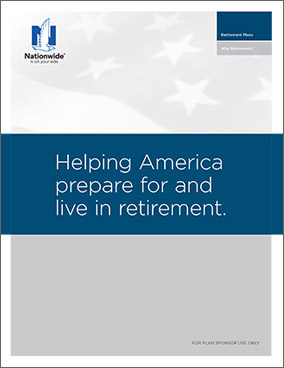 Nationwide Retirement Solutions offers the services and tools public sector employers need to create and manage 401(a) plans for their employees. Please call your Nationwide representative to see how adding a Governmental 401(a) Plan can be beneficial to you and your employees.
NRW-4165AO